Slow Cooker Recipes
These slow cooker recipes are perfect for anyone looking to get something cooking early so when they can come back in a few hours they a delicious dish that is packed full of flavour.
You will be amazed at what you can cook and how well all the meal will end up tasting. Most of the recipes are one pot dishes so you also won't end up with a huge amount of dishes. This is pro most people know about crockpot cooking.
If you want to stay up to date on all the latest recipes, guides and so much more then please be sure to follow me on social or simply subscribe to the mailing list!
You can find all my latest slow cooker recipes below! If you're looking for something in particular use the search located in the menu bar to find it.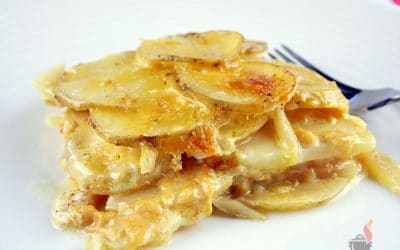 These slow cooker scalloped potatoes are simply amazing just by themselves but work even better as a side dish. As I just mentioned, you can eat this dish on its own or as a side to another dish. It's completely up to you but keep in mind the amount of food this will...
Check it out »