The latest Slow Cooker Recipes!
You can find all the latest slow cooker recipes right below! I'm constantly busy working on lots more wicked recipes so be sure to check back soon for more or be kept up to date by subscribing to the mailing list at the bottom of this page!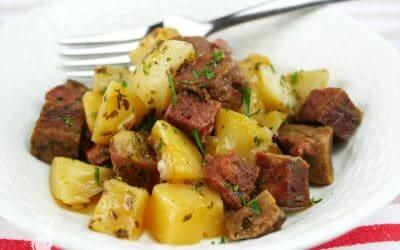 This incredible slow cooker corned beef hash is the perfect all in one dish. It has amazing chunks of potato, beef and onion. It's also got some delicious herbs such as thyme and parsley. Personally, I prefer to use fresh corned beef so I usually make some the day...
Check it out »