Check Out My latest Slow Cooker Recipes Below
You can find all the latest slow cooker recipes below! I'm constantly busy working on some some more wicked recipes so be sure to check back soon for more or subscribe at the bottom of this page!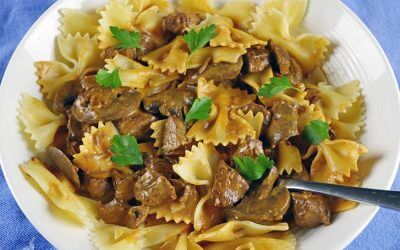 This incredibly rich & creamy slow cooker beef stroganoff is packed full of flavor and has amazing tender pieces of beef that just melt in your mouth. It's incredibly easy to prepare so you can easily get it cooking in the morning so that it's ready in time...