The latest Slow Cooker Recipes!
You can find all the latest slow cooker recipes right below! I'm constantly busy working on lots more wicked recipes so be sure to check back soon for more or be kept up to date by subscribing to the mailing list at the bottom of this page!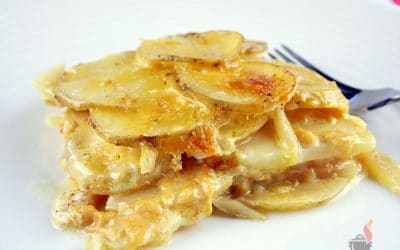 These slow cooker scalloped potatoes are simply amazing just by themselves but work even better as a side dish. As I just mentioned, you can eat this dish on its own or as a side to another dish. It's completely up to you but keep in mind the amount of food this will...
Check it out »