Slow Cooker Dessert Recipes
Delicious slow cooker dessert recipes that you can start cooking hours ahead of time and come out be absolutely amazing.
You will be surprised at some of the things you're able to cook with your slow cooker. You can make things such as puddings, stewed fruits, cakes and so much more. I will have plenty more recipes on the way in the near future. If you want to stay up to date, then be sure to follow me on social or subscribe to my mailing list.
You can find all the latest delicious dessert recipes on this page. We will be adding more and more so be sure to check back in the near future.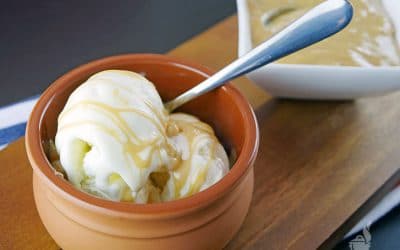 This is probably the easiest slow cooker caramel that you can make. It involves just one very simple ingredient, some water and nothing else. There are so many uses for this caramel but my favorite is to use it as a topping on ice cream. It's also perfect to use in a...
Check it out »