Slow Cooker Curry Recipes
These delicious slow cooker curry recipes are perfect if you're looking for a flavour packed dish that you can get cooking hours before you need it.
All these recipes are done from scratch so they're perfect for anyone who doesn't like curry paste from the jar. The difference in quality is obvious and cooking from scratch allows you to adjust it so it's perfect for your taste buds.
There are so many different types of curries around and I will try to recreate each of them for the slow cooker so you get the best tasting curry possible. If you have any tips or improvements then be sure to leave a comment on the recipe you're providing feedback for.
Most curries go well with a side of rice and some naan bread but keep in mind if you want rice you will need to do it in a separate device such as a rice cooker.
There are plenty more curry recipes on the way so be sure to stay tuned for more. You can stay up to date on all the latest by either signing up to our mailing list or by following us on social media.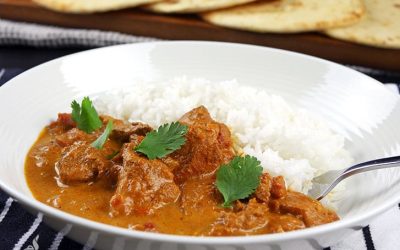 This delicious slow cooker chicken tikka masala is a must have for anyone who loves a good curry. As with any curry some delicious naan bread or even garlic bread really goes well with this dish. If you have the time then these can be made right at home otherwise you...
Check it out »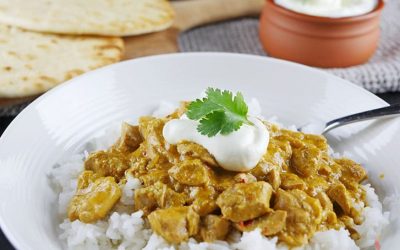 This delicious slow cooker chicken korma uses a curry paste made from scratch and is incredibly delicious. If you love a good tasting curry, then you certainly need to give this one a try. As with any curry this goes amazing with some rice and naan bread. If you're...
Check it out »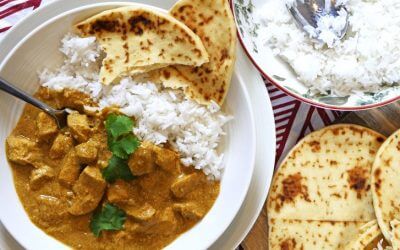 This slow cooker butter chicken recipe is perfect if you're feeling like a nice warm creamy curry for lunch or dinner. This dish will take you about 20 minutes to prepare and then about 6 hours in the slow cooker. If you have a slow cooker that can sear, then you can...
Check it out »