If you're starting out or looking to improve, then these slow cooker tips should help with getting to know some of the best things about slow cooking.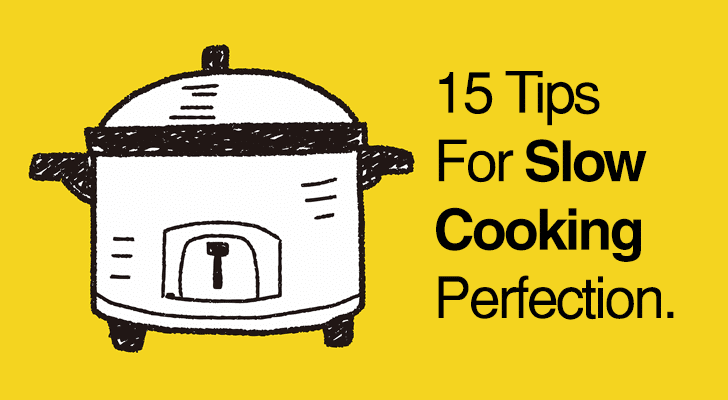 These aren't all the tips around, so if you have your own that you would love to share or think I got one of these wrong, then please be sure to leave a comment at the bottom of this page.
1. Cook it slow
Try to use the low heat setting as much as possible. You will find that most dishes will benefit greatly from the gentle heat that helps brings out those amazing flavors and texture.
You should only use the high setting if you're running low on time, or the recipe suggests that you use it.
2. Fewer Liquids
Since a slow cooker is a sealed unit, the liquid will not evaporate, so try not to get the urge to add more liquid if it's looking a bit dry at the start. You will find that typically there will be plenty of liquid within a few hours of cooking.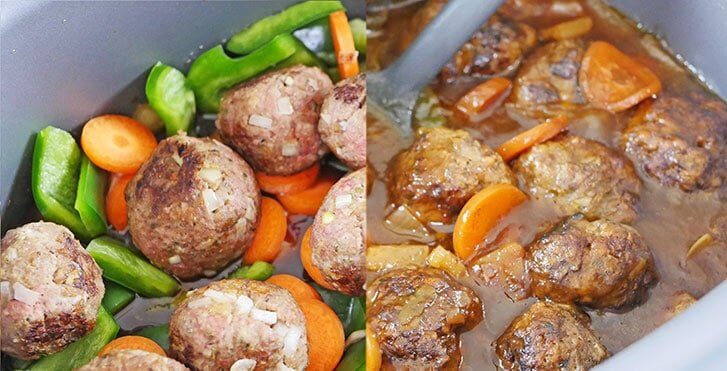 3. Trim The Fat
Trimming the fat off of the meat or using leaner cuts of meat will help reduce the amount of liquid fat produced throughout cooking.
Browning the meat before adding it to the pot is also a great way to prevent extra fat from sitting on the top of your food. Make sure you don't pour in the fat and juices from the frying pan.
Alternatively, you can skim the pools of fat off the top of your food at the end of cooking.
4. Thickening
As the liquid doesn't reduce in a slow cooker, it's unlikely to thicken by itself. Rolling meat in flour at the start or using cornstarch at the end is a great way to thicken the liquid.
If you're using cornstarch, mix two tablespoons with a little bit of water before adding it to the slow cooker. You may find that you need to add more if it doesn't thicken up enough.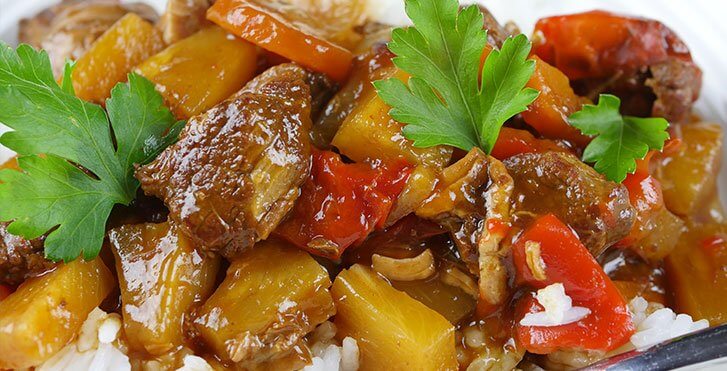 5. Save Money
Out of all the slow cooker tips, this one is certainly great for people on limited budgets.
You should try to stick to cheaper cuts of meat such as shoulder, thigh, brisket, silverside, chuck, and blade. Since you'll be cooking these for a long time, they will cook to be incredibly tender and full of flavor.
You can also bulk out a lot of recipes using cheaper ingredients such as carrots, onions, and beans. Of course, this depends on the type of dish you're cooking. Still, typically you can save money without sacrificing on flavor and texture.
6. Prep ahead
If you're often running low on time in the morning, then most slow cooker recipes can be prepped ahead of time and stored in the fridge. Simply remove from the fridge in the morning, throw everything into the slow cooker and turn it on to cook.
Since everything is cooking from the fridge temperature, you may want to add thirty minutes onto the cooking time. I also recommend preheating the slow cooker pot.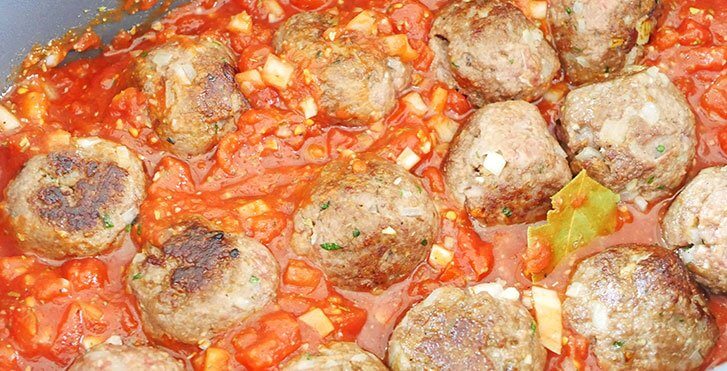 7. Add Greens Last
When it comes to adding peas, spinach, green beans, and most other greens, they should be added towards the end of cooking. If you add them at the start, you will find that they discolor and will not look very nice once you're done cooking.
It's also important to note that ingredients such as rice or pasta should also be added at the end of cooking. Otherwise, they may go a weird unappetizing texture.
8. Leave the lid on
Whenever you're cooking something in the slow cooker, it's important that you leave the lid on.
Every time you remove the lid, it allows for the heat to escape and will possibly add cooking time onto your dish.
If you're worried about your dish not cooking right after removing the lid, then you should find that fifteen more minutes is enough time to compensate for the heat loss.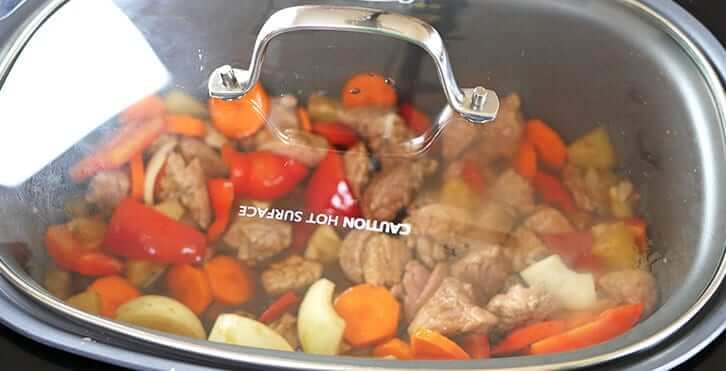 9. Temperature
This is a very important tip when it comes to food hygiene. It's essential not to leave your slow cooker switched off with food in it for extended periods of time. The food danger zone is 4 to 60 °C (39 to 140 °F) and is when harmful bacteria will start to grow.
You may find some keep warm settings will not keep the food hot enough to keep it out of the danger zone for long. It's best to check the temperature of the food to make sure it's at safe levels.
10. Don't Overfill the Slow Cooker
An important slow cooker tip is to remember not to overfill the slow cooker as your food may not cook correctly.
A good rule of thumb is not to fill it past the two-thirds mark of the insert. You will find some slow cookers will mark this on the insert. However, there are plenty of slow cookers that do not indicate where the full mark is, so you will have to guess.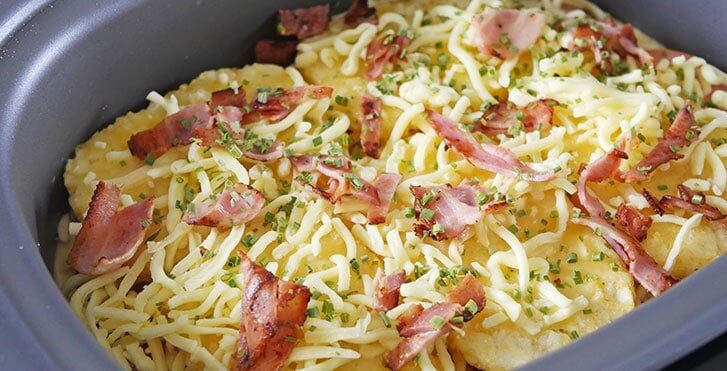 11. Speed Up Cleaning
Using a slow cooker liner can help speed up cleaning. They're incredibly easy to use and will prevent the annoyance of having to wash out the insert.
You will find them extremely useful when it comes to cooking cakes, loaves, and puddings. With that said, we prefer to spend a little extra time cleaning up rather than producing more plastic waste.
12. Dairy at the end
With most recipes, it's essential to add the dairy at the end of cooking, as this will help prevent it from splitting. There are, of course, some exceptions to this rule, but for something like tasty beef stroganoff, you're best leaving it till the end.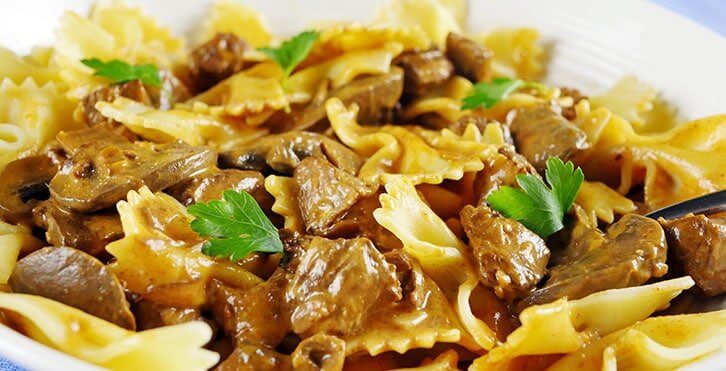 13. Brown the Meat
Browning the meat is not essential but can help improve the flavor and texture of the meat. Simply brown the meat before placing it in the slow cooker for enhanced flavors and better texture. It's also great for reducing the amount of liquid fat in your slow cooker.
You will find some slow cookers have a built-in sear program so you can do it completely in one pot.
14. Not just Dinners & Stews
This might be pretty obvious, but the slow cooker can be used for more than just dinners and stews. You can cook some pretty amazing desserts and even breakfasts in the slow cooker.
There are also some condiments and sauces that you're able to do.
15. Slow Cooker Conversion Times
If you need to convert a recipe from cooking on low to high or high to low, then the conversions are pretty straight forward. The picture below has all the standard conversions that you may come across.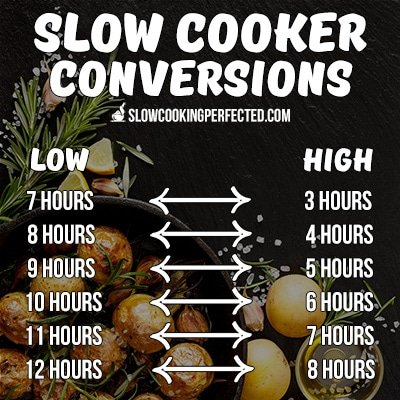 If you require the oven to slow cooker conversions, then the picture below should also come in handy.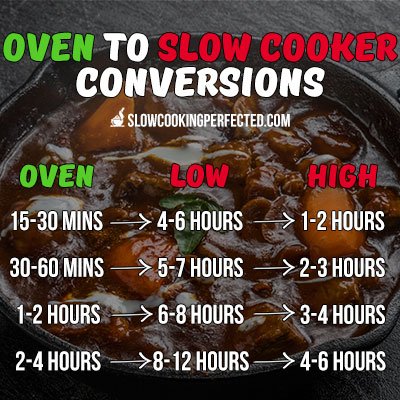 I hope these slow cooker tips help with your future slow cooking endeavors. If you have any feedback or extra tips that you would love to share, then please don't hesitate to leave a comment below.