Forget About Ads and Support Us Directly
Slow Cooking Perfected is packed with some of the best recipes around.
These delicious recipes will have you and your family begging for more slow-cooked food.
Get lifetime access to 202 tried-and-true slow cooker recipes ad-free for the price of $29.95 USD.
By purchasing, you will experience a website free of any form of banner advertising. You will also be supporting us directly in creating more great tasting recipes.
If for some reason you change your mind about supporting us, then don't worry as we offer a 7 day refund.
As part of your purchase, you will get both the Easy Recipes and Prep It and Forget It Cookbooks completely free as easy to access digital downloads.
Support us today, and go ad-free for life.
Be Free from Advertising
Adverts make what we do possible, but we understand that they're certainly not everyone's cup of tea.
So, by supporting us directly, you can remove all of our advertising while also continuing to support us in what we do. You will experience a clutter free website so you can focus on doing what you love most.
Going ad-free will also help improve your privacy with no tracking and cookies from our advertising partners.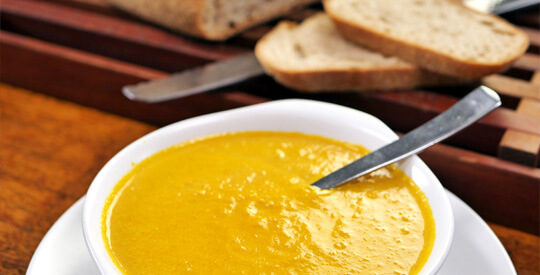 Help Fund More Recipes
By supporting us directly, you will help free up more time for us to work on more great tasting recipes and make further improvements to the website.
With over 202+ recipes and counting, every purchase allows us to spend more time crafting the best recipes for your enjoyment.
So, if you like what we do and would love to see more, then this is a great way to show your support while also getting something in return.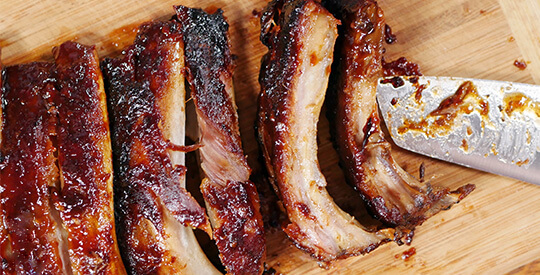 Also included in your Purchase
Prep it, Forget it
The Prep it, Forget it eCookbook is filled with delicious slow cooker recipes.
These scrumptious recipes will have you and your family begging for more slow-cooked food.
Get over 202 tried, and true slow cooker recipes in an easy to use eBook format.
We will also throw in Cooking Perfected's Easy Recipes eCookbook it has over 190 delicious recipes.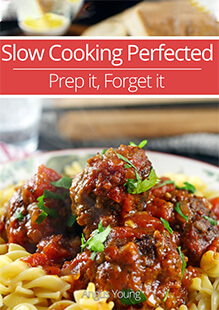 Over 202 Incredible Recipes
The eCookbook is packed with finger licking good photography so you know exactly what you're about to make.
No tricks, just deliciously good slow cooked food.
Ingredients are in both metric and imperial measurements so you don't need to waste your time converting.
A Sneak Peek of What's Inside
There are over 202 unique recipes in the eCookbook covering breakfast, dinner and even dessert.
Below are just some of the incredibly tasty recipes that you will find in the eCookbook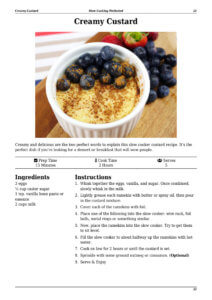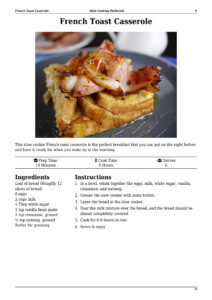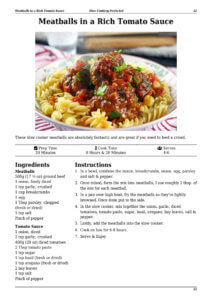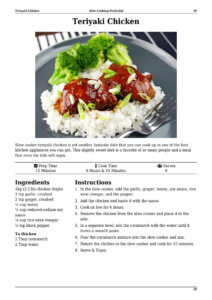 Scrumptious Breakfast Recipes
Wake up to a great tasting slow cooked breakfast.
These are our favorites.
Corned Beef Hash
Homemade Baked Beans
Breakfast Casserole
And Much More
Delicious Dinner Recipes
There are so many slow cooker dinner dishes that you can whip up in the Crock-Pot or slow cooker.
We got the thumbs up for these recipes.
Beef Goulash
Sweet and Sour Chicken
Beef and Broccoli
And Much More
Tasty Dessert Recipes
Desserts that are easy to make but also taste amazing. Here are some of our favorites that satisfy our sweet tooth.
Apple Cobbler
Rice Pudding
Self Saucing Chocolate Pudding
And Much More
What People Are Saying
Liked by over 350 thousand slow cooker lovers, here is what people are saying about our delicious slow cooker recipes.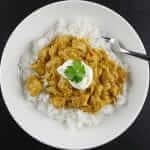 Slow Cooker Chicken Korma
Made this for dinner tonight and it was absolutely amazing. We both loved it and I definitely will make this again soon. Thank you for sharing.
- Katharina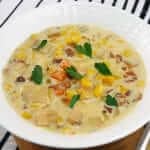 Slow Cooker Corn Chowder
Delicious! Making our second round of this in the last month.
- Rick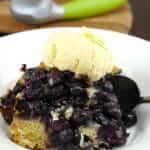 Slow Cooker Blueberry Cobbler
Slow cooker desserts are the real MVP. I mean seriously, the effort to deliciousness ratio here is out of this world. Love it!
- Karly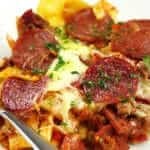 Slow Cooker Pepperoni Pizza Casserole
I've been making this for years. I love how versatile it is changing ingredients to whatever pizza toppings you like or what you have on hand. It also travels well for potlucks.
- Lori
Bonus #1
Getting Started with Slow Cooking
Being new to slow cooking can be daunting, but this bonus eBook will take you from beginner to masterchef in no time at all.
You will find that it is packed with all the tips and tricks that you need to know when getting started with slow cooking.
This beginners guide covers topics on cooking tips, conversions, and anything else that is important to know.
There are 20+ pages of helpful content, and all this is included for free with your purchase.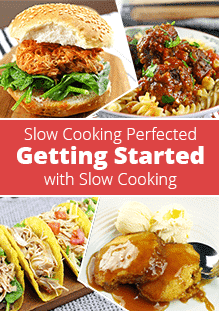 Bonus #2
Easy Recipe eCookbook
You will also receive the easy recipe eCookbook with your purchase.
This cookbook is loaded with over 200 tried and true easy recipes.
The easy recipes in this eCookbook pack a ton of flavor such as the orange chicken, banana mug cake, honey balsamic chicken and so much more.
Usually, this eBook will cost $29.95, but today, it is included with your purchase for free.